New Online Shopping website! Thanks to the Ashland Chamber of Commerce, Ignition Gallery and Ala Kalika has a website where you can add items to a cart an purchase them. The site just launched so there are only a few items right now, more to come. Check it out. Just click on the link below:
https://www.shopashlandoregon.com/vendor/ignition
Welcome to Ala Kalika. We offer a unique selection of hand-knotted rugs and exotic lamps from around the world.
We are located inside the Ashland Plaza Mall (previously named Claycomb's Plaza Mall) at 40 North Main Street, Ashland, Oregon. (12 miles south of Medford.) We are your Ashland, Medford rug and lamp store.
Our current business hours are Monday thru Saturday 11 am - 6 pm., Sunday 12 pm. - 6 pm. Hours can vary, call ahead to make sure we are open.
If you are looking for rugs or lamps in Ashland, stop and check out the only oriental carpet and lamp store serving the Ashland and Medford area.
Ala Kalika is part of the adjacent Ignition Gallery. It is the name for the room with exotic lamps, rugs and home décor. Our phone number is 541- 482-4655. Our contact email is alakalika@yahoo.com .
A YouTube video tour is available by clicking on this link: https://youtu.be/1dc80RUEShM
. Take a new 3D virtual tour inside the store by clicking on the image below.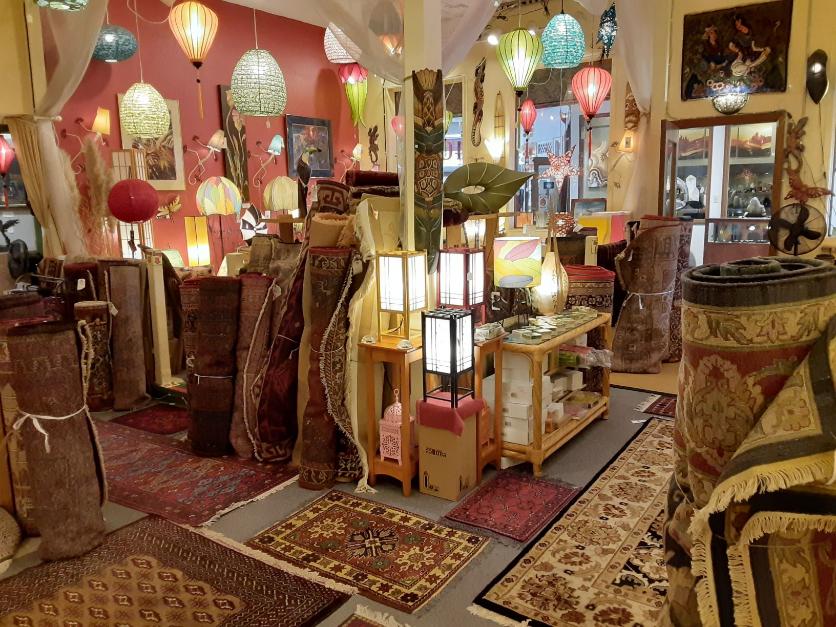 Ala Kalika carries a wide variety hand knotted oriental carpets from Afghanistan, Pakistan, Turkey, China, India, Morocco and other countries. Each rug is a handcrafted work of art.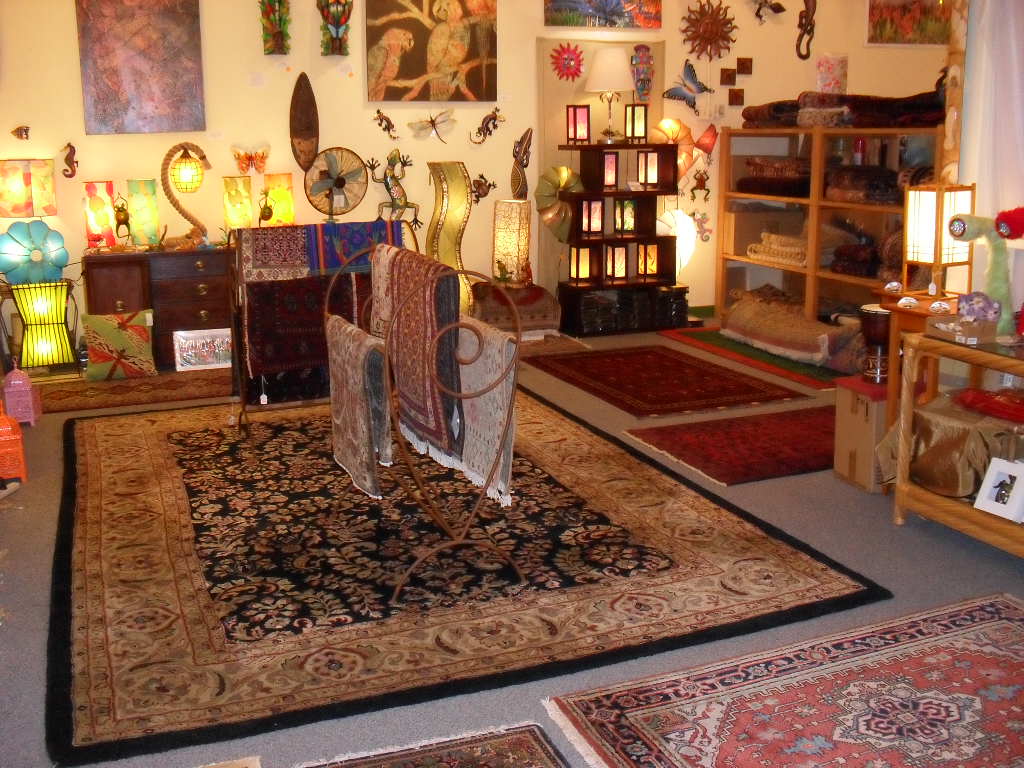 We offer a colorful assortment of tropical silk and natural fiber lamps from the Philippines, Thailand, Indonesia, India, China and Vietnam.
We carry Eangee Lamps. Eangee lamps are handcrafted out of fossilized cocoa, alibangbang, and banyan leaves. Eangee is Fair Trade and Green, and a member of the Sustainable Fair Trade Council.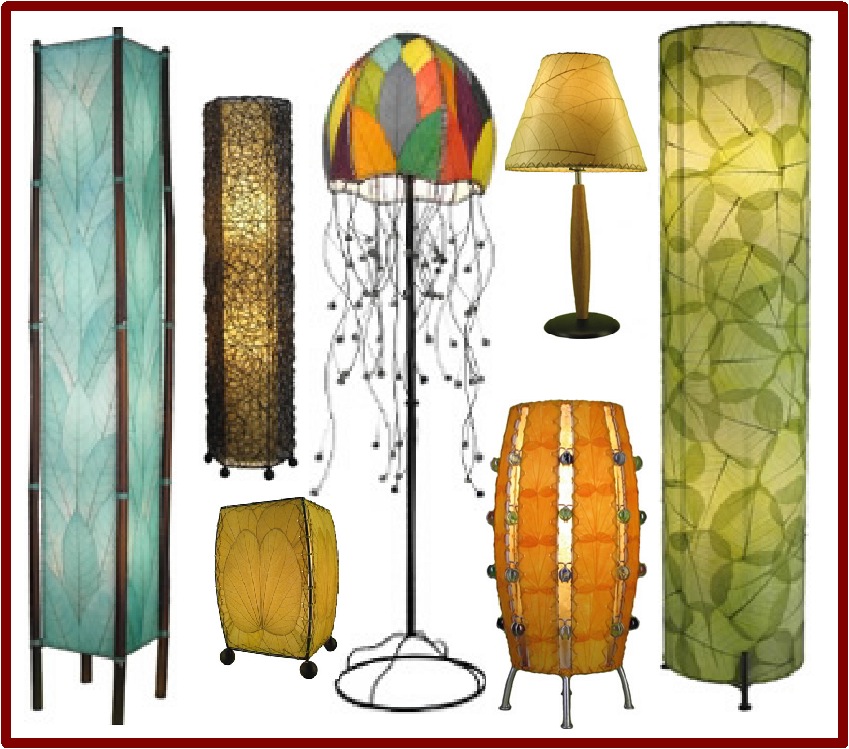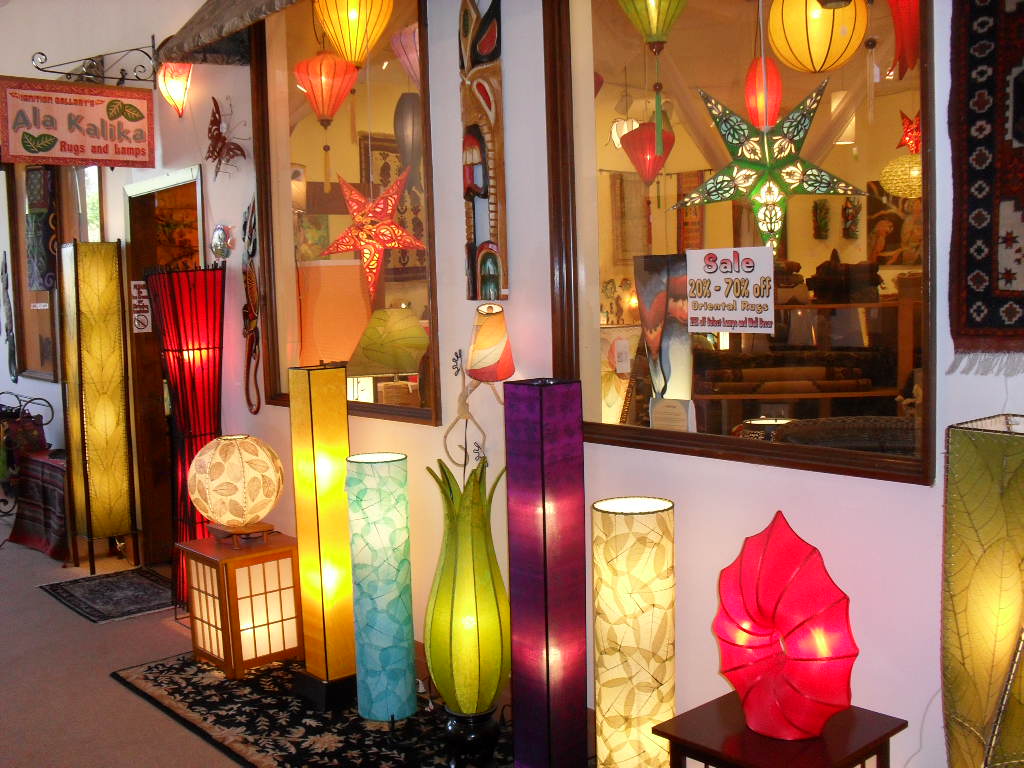 Ala Kalika, Ashland, Oregon's rug and lamp store. Our rug and lamp store is only 12 miles south of Medford. We carry rugs from Ashland's Silk Road Trading Company.